Murganda II
31 cards in Multiverse
10 commons, 11 uncommons, 10 rares
6 white, 6 blue, 5 black,
5 red, 4 green, 5 multicolour
10 comments total
A second attempt at a Murganda-themed set.
Recently active cards: (all recent activity)
Spend only mana produced by basic lands to cast Breaching Leviathan.
"These waters remain untouched by those who seek to corrupt it, pure of vile influences. It is here that true power can be found."
- Siblia, Wave-Clan Warmaster
Put three 1/1 red Ooze tokens with devour 1 onto the battlefield.
Newly born Oozes fly into a ravenous hunger, devouring every living being in their path.
When Solemn Wanderer enters the battlefield, put a +1/+1 counter on target creature.
Revive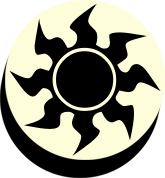 (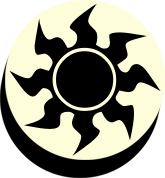 , remove X +1/+1 counters from among creatures you control, where X is this card's CMC: Return that card from your graveyard to the battlefield.)
U
Creature – Human Assassin
When Mire Cutthroat enters the battlefield, target player discards a card.
Lurk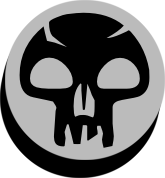 (At any time you could cast a sorcery, you may exile this card face-down lurking under a land you control. Only one card can lurk under a land at a time. You may turn this card face-up and put it onto the battlefield at any time by sacrificing the land its lurking under and paying its lurk cost.)
Sentinels of the Gate enters the battlefield with two +1/+1 counters on it.
Hyilitht'at is not the only defender of her gate.
See other cardsets