Spectrum of the Storm
Spectrum of the Storm by Sorrow
254 cards in Multiverse
106 commons, 80 uncommons, 53 rares, 15 mythics
50 white, 50 blue, 50 black, 50 red,
50 green, 1 artifact, 3 land
189 comments total
Coaxkika II. Explorers from Eluim have discovered a rare metal adept at storing magic. They tear through the continent in order to find more of it with no regard to Coaxkika's natives.
Cardset comments (1) | Add a comment on this cardset
Recently active cards: (all recent activity)
R
Creature – Boar Shapeshifter Druid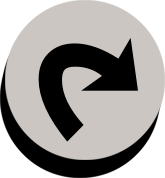 : Put a +1/+1 counter on Popoa Tree-Tamer.
At the beginning of each upkeep up to X target lands become 3/3 green Elementals with haste until end of turn, where X is the number of +1/+1 counters on Popoa Tree-Tamer. They are still lands.
When Tri-Toxin Scorpion dies, if it's your turn, target creature gets -2/-2 until end of turn.
Until end of turn creatures, lands, and artifacts your opponents control enter the battlefield tapped.

Surge (Until the end of the turn creatures you control get +1/+0.)
Whenever Yoak'i River Terror attacks, Yoak'i River Terror gets +2/+2 until end of turn if the defending player controls an island.
See other cardsets