Show frames: C W G M A L
Show rarities: R M
Or
view by sections
Morph—

, Put three loyalty counters on this.
+1
Turn target permanent you own face-down.
-2
Draw a card for each colorless nonland permanent you own.
-9
Search your library for any number of colorless cards and exile then. You may play one of those cards per turn for as long as they remain exiled.
M
Legendary Creature – Angel
Convoke
Flying, first strike, vigilance, lifelink, protection from black and from red
"She may see us only as tools. But we see a majestic figure willing to save us from evil."
--Daru cleric
Destroy target creature or planeswalker if you or a permanent you control was dealt damage by it this turn or an ability of it targeted you this turn.
+2
Return up to two target Equipment cards from your graveyard to the battlefield.
-1
Put a colorless Hedron artifact token onto the battlefield with "When this enters the battlefield, exile target creature until this leaves the battlefield."
-5
Target noncreature artifact gains hexproof and indestructible.
Nahiri, the Lithomancer can be your commander.
+2
Untap up to three target permanents.
+1
Put two 2/2 green Wolf creature tokens onto the battlefield.
-5
Return each card with converted mana cost less than the number of creatures you control from your graveyard to your hand.
R
Legendary Creature – Human Monk
Instants and sorceries you cast targeting Taigam, Ojutai's Favored gain rebound.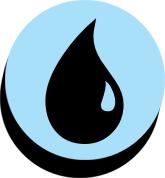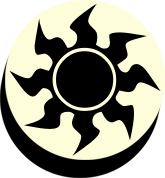 : Until end of turn Taigam gains +X/+X and doublestrike, where X is the number of cards in your hand.
R
Legendary Creature – Human Wizard
At the beginning of your upkeep put the the top card of your library into your graveyard. You gain life equal to that card's converted mana cost, then your opponent loses that much life.
R
Legendary Creature – Kraken
Arixmethes, the Lost City costs

less to cast for each card in your graveyard.
When Arixmethes enters the battlefield, it deals 12 damage divided as you choose among any number of target creatures. Each of those creatures deals damage equal to its power to Arixmethes.
If Arixmethes would be put into a graveyard from anywhere, exile it instead.
Thassa has no child Kiora can't control.
M
Enchantment Creature – God
Indestructible
Enchantment creatures can't block or by blocked by nonenchantment creatures.
Auras can't enchant nonenchantment permanents.
+2
Alesha, Death's Scourge deals 2 damage to each creature that blocked this turn.
0
Target creature gains haste and lifelink until end of turn.
-8
You gain an emblem with "Whenever a creature you control attacks, you may return target creature card in a graveyard with the same converted mana cost to the battlefield tapped and attacking."
Each planeswalker is a creature with "This creature's power and toughness is equal to the number of loyalty counters on it."
Loyalty abilities can't be activated.
M
Artifact Creature – Angel
Flying, indestructible
Metalcraft — As long as you control three or more artifacts, you can't lose the game and your opponents can't win the game.
"We will keep Mirrodun pure. We will endure."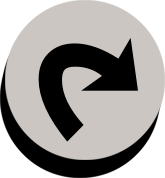 : Add

to your mana pool.

,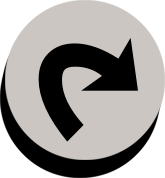 : Put a legendary 5/5 colorless Goblin Golem artifact creature token named Tuktuk the Returned onto the battlefield.
Only a goblin's curiosity and the magic of the trapped Eldrazi could bring back such a weird being.
Show frames: C W G M A L
Show rarities: R M
Or
view by sections