Flavor Factory
13 cards in Multiverse
6 rares, 7 mythics
1 colourless, 3 white, 1 green,
5 multicolour, 2 artifact, 1 land
35 comments total
Create and discuss top-down cards for any of Magic's story content
Cardset comments (2) | Add a comment on this cardset
The set creator would like to draw your attention to these comments:
Recently active cards: (all recent activity)
R
Legendary Creature – Human Monk
Instants and sorceries you cast targeting Taigam, Ojutai's Favored gain rebound.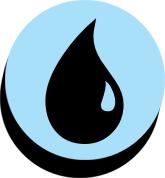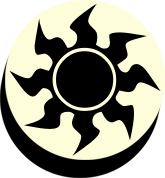 : Until end of turn Taigam gains +X/+X and doublestrike, where X is the number of cards in your hand.
R
Legendary Creature – Human Wizard
At the beginning of your upkeep put the the top card of your library into your graveyard. You gain life equal to that card's converted mana cost, then your opponent loses that much life.
R
Legendary Creature – Kraken
Arixmethes, the Lost City costs

less to cast for each card in your graveyard.
When Arixmethes enters the battlefield, it deals 12 damage divided as you choose among any number of target creatures. Each of those creatures deals damage equal to its power to Arixmethes.
If Arixmethes would be put into a graveyard from anywhere, exile it instead.
Thassa has no child Kiora can't control.
+2
Untap up to three target permanents.
+1
Put two 2/2 green Wolf creature tokens onto the battlefield.
-5
Return each card with converted mana cost less than the number of creatures you control from your graveyard to your hand.
+2
Alesha, Death's Scourge deals 2 damage to each creature that blocked this turn.
0
Target creature gains haste and lifelink until end of turn.
-8
You gain an emblem with "Whenever a creature you control attacks, you may return target creature card in a graveyard with the same converted mana cost to the battlefield tapped and attacking."
See other cardsets