Dimir Cthulhu Archetype Ideas
Dimir Cthulhu Archetype Ideas by Kael
42 cards in Multiverse
18 commons, 12 uncommons, 9 rares, 3 mythics
10 blue, 11 black, 15 multicolour, 5 hybrid, 1 artifact
14 comments total
45 cards
Recently active cards: (all recent activity)
Destroy all creatures. If this spell was foretold, create X 1/1 blue and black tentacle creature token, X being all creature destroyed this way.
Foretell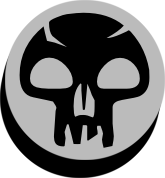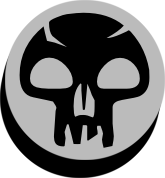 Each players mill half their library, discard half their hand and sacrifice half their nonland permanents. Rounded down each time.
Draw a card for all milled card this turn.
You have no maximum hand size for the rest of the game.
R
Legendary Creature – Vampire God
If a non creature card would be put into a graveyard from anywhere, exile it instead. You may play a card exiled this way once per turn.
Jokes are always funnier the second time.
R
Legendary Creature – Horror Artificer
Mark Zuckerberg has all the abilities of all artifacts in all graveyards.
Whenever you draw a card, all oponents mill a card.
Welcome to the Meta Verse, where the product is you.
See other cardsets