[Alchemy] Alchemist's Domain
37 cards in Multiverse
20 commons, 13 uncommons, 3 rares, 1 mythic
1 colourless, 6 white, 2 blue, 14 black,
3 red, 6 green, 5 multicolour
37 comments total
Set with Digital-only cards *) Working Title
Recently active cards: (all recent activity)
Double team
When Invading Worms dies, each opponent loses 1 life.
Double team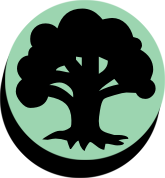 : Wolves you control get +2/+2 until end of turn. Activate only once each turn.
Double team
When Rotten Crowd enters the battlefield, you lose 2 life and create a 2/2 black Zombie creature token.
C
Creature – Soltari Cleric
Ward

When this creature specializes, choose a creature card in your hand. It perpetually gains ward

.
See other cardsets