Snap
334 cards in Multiverse
1 with no rarity, 43 commons, 144 uncommons,
117 rares, 19 mythics, 10 tokens
1 token blue, 3 token green, 1 token black, 1 token red, 2 colourless, 1 token white, 2 token colourless, 32 white, 44 blue,
33 black, 28 red, 26 green, 53 multicolour, 7 hybrid, 2 split, 40 artifact, 58 land
858 comments total
A place for random Ideas and cards that don't fit my block.
Cardset comments (5) | Add a comment on this cardset
Recently active cards: (all recent activity)
Equipped creature gets +2/+2
Whenever a Legendary Creature enters the battlefield under your control, you may attach Greatsword of the Chosen to it.
Equip

Equipped Creature gets +2/+2
If a creature dealt damage by equipped creature would die, exile it instead
Equip

Wolfpack (When this enters the battlefield, reveal cards from the top of your library until you reveal a Wolf creature card. Put that card into your hand and all other revealed cards on the bottom of your library in a random order).
Legendary Creature – Demon Noble
Whenever Zuggtmoy, Demon Queen of Fungi enter the battlefield's or attacks create two 1/1 green Saproling creature tokens.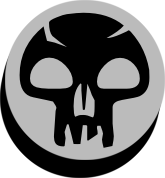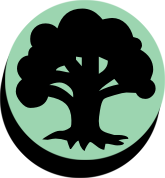 , Sacrifice a Saproling: Choose One -
• Each opponent loses 1 life and you gain 1 life.
• Draw a card and lose 1 life.
See other cardsets