[Tribute] Raoim
35 cards in Multiverse
20 commons, 6 uncommons,
2 rares, 5 basics, 2 tokens
1 token black, 1 token white, 5 white, 6 blue, 5 black,
4 red, 6 green, 1 multicolour, 6 land
39 comments total
The colossal desert plane, where a drop of water is worth of a drop of blood
MTGSalvation - Collaborative Create-A-Booster #5
The sands of Raoim. The colossal desert plane, where a drop of water is worth of a drop of blood, nomadic tribes dance on the ruins of lost civilisations and bizarre spirits test intelligent beings for unknown reasons.
Recently active cards: (all recent activity)
R
Legendary Creature – Djinn Wizard
Flying
Whenever you cast a spell, scry 1. Then draw a card if it was the third spell you cast this turn.
Flying


: Ruinroost Drake gains indestructible and hexproof until end of turn.
Parching Ray deals damage to target creature or planeswalker equal to 2 plus the number of Deserts you control.
Kicker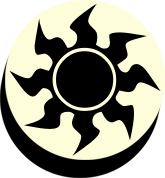 (You may pay an additional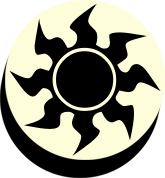 as you cast this spell.)
Create two 2/2 white Nomad Scout creature tokens with vigilance. If Explore the Ruins was kicked, create three of those tokens instead.
See other cardsets