[Tribute] Dreamvale
72 cards in Multiverse
47 commons, 13 uncommons,
4 rares, 1 mythic, 5 basics, 2 tokens
1 token white, 1 token blue, 12 white, 11 blue, 12 black, 11 red,
11 green, 3 multicolour, 4 hybrid, 1 artifact, 5 land
91 comments total
Dreamvale is a world where dreams are made manifest.
MTGSalvation - Collaborative Create-A-Booster #2
Dreamvale is a world where dreams are made manifest, where it's denizens create a perfect haven for themselves.... that has something dark start to manifest in this idyllic dream world.
The set creator would like to draw your attention to these comments:
Recently active cards: (all recent activity)
R
Enchantment Creature – Demon
Flying, menace
As long as you control less than seven enchantments, Imaginary Fiend isn't a creature.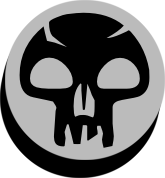 , Pay 2 life: Draw a card.
C
Enchantment Creature – Illusion Advisor
Tap two untapped creatures you control: Scry 1.
To treat with the wake world, the threshold must be passed.
C
Enchantment Creature – Cyclops
Whenever an enchantment enters the battlefield under your control, you may discard a card. If you do, draw a card.
Her single eye rolled wildly and the valley filled with the echo of her bronze laughter. Jamed realized there was no reason to fear this giant.
C
Creature – Elemental Wizard
Flying (This creature can't be blocked except by creatures with flying or reach.)
When Mistkin Entrancer enters the battlefield, phase out target creature. It doesn't phase in during its controller's next untap step.
Your own dreams are an enticingly pleasant prison.
As an additional cost to cast this spell, discard a card and tap an untapped creature you control.
Scry 2, then draw two cards.
See other cardsets