[Racial Profile] -- Pyrfolk
[Racial Profile] -- Pyrfolk by amuseum
12 cards in Multiverse
2 commons, 4 uncommons, 3 rares, 3 mythics
11 red, 1 multicolour
20 comments total
Pyrfolk and related cards
Pyrfolk
Pyrfolk are reptilian beings who live in hot environments, including volcanoes and lava. They have special hide--usually made out of diamond--to resist the extreme heat. They can sometimes spurt fire, lava, or gas from their mouths.
Primary:
Pyrfolk are primarily red. They were conceived by Amuseum to be the characteristic race for red (mirror of blue Merfolk) in his custom sets.
See also: Hus Werny 火山
Cardset comments (5) | Add a comment on this cardset
Recently active cards: (all recent activity)
Exile the top three cards of your library. Put up to one Lithus card exiled this way onto the field. Until end of turn, you may play the exiled cards.
R
Legendary Creature – Pyrfolk Shaman
Menace

At the end of combat, if a creature you control dealt combat damage to an opponent this combat phase, up to one target land that player controls become a Mountain.
M
Legendary Planeswalker – Lithus
+2
: Creatures you control get +1/+0 and gain wither until end of turn.
-4
: Lithus Incensed deals 4 withering damage to all creatures your opponents control.
-12
: You get an emblem with "Permanents and spells you control have wither." Search your library for an instant or sorcery card, exile it, then shuffle your library. You may play the exiled card without paying its mana cost.
U
Creature – Pyrfolk Warrior
When Pyrrau Fortraiser enters, create an Injuromancy Aura token with enchant land and attach it to target land.
(Enchanted land has "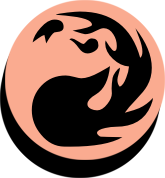 ,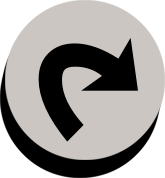 : This land deals 1 damage to any target.")
U
Legendary Planeswalker – Lithus
When a Mountain enters under your control, Lithus, Mountain Fire deals 2 unpreventable damage to any target.
-1
: Exile the top card of your library. You may play that card.
See other cardsets