Tahazzar's suggestions showcase
Tahazzar's suggestions showcase by Tahazzar
15 cards in Multiverse
5 with no rarity, 7 commons, 3 uncommons
1 white, 1 blue, 7 black, 1 red,
2 green, 1 multicolour, 1 hybrid, 1 artifact
12 comments total
Proposal designs/mechanics for other projects.
Recently active cards: (all recent activity)
Quickdraw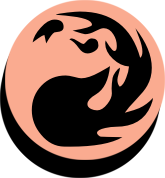 (You may cast this attached to attacking or blocking creature you control for its quickdraw cost. If you do, unattach it at the end of combat.)
Enchanted creature has first strike.
Equip

(

: Attach to target creature you control. Equip only as a sorcery.)
Enchant creature with flying
When Storm Break enters the battlefield, tap enchanted creature. It deals damage equal to its power to each other creature with flying.
Enchanted creature doesn't untap during its controller's untap step.
Defender
Deathtouch (Any amount of damage this deals to a creature is enough to destroy it.)
Sacrifice a Plant: You gain 2 life.
Illus. Alexandra Schastlivaya
Legion gets +1/+1 for each creature you control and each creature card in your graveyard.
The seventy-first spirit appeared in a form with many countenances; for his is the wrath of the many.
Unseal Sacrifice two permanents (Sacrifice two permanents: Destroy this. Its controller draws a card. Any player may activate this ability)
See other cardsets