[Planechase]
33 cards in Multiverse
1 with no rarity, 5 commons, 11 uncommons,
12 rares, 2 mythics, 2 basics
3 colourless, 3 white, 2 blue, 4 red, 4 green,
3 multicolour, 1 hybrid, 1 artifact, 1 land, 11 plane
53 comments total
Assorted cards for Planechase game variant.
Possible themes: Journeys of the Weatherlight (would focus on older planes); in the wake of the Gatewatch (recent planes); custom storyline?
The set creator would like to draw your attention to these comments:
Recently active cards: (all recent activity)
As long as Trespasser il-Kor is on Dominaria or Rath, it can't block and can't be blocked.
Scry 1.
Look at the top card of each of any number of your other decks. You may put that card on the bottom of that deck.
Draw a card.
R
Legendary Creature – Elemental Shaman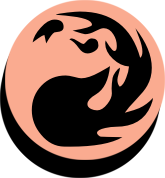 : Ashling, Cinder Pilgrim gets +1/+0 until end of turn. If Ashling is on Lorwyn, other creatures you control get +1/+0 until end of turn.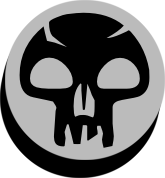 : Each opponent loses 1 life. If Ashling is on Shadowmoor, you gain life equal to the life lost this way.
All creatures have haste.
— If you planeswalk away from Mount Tanufel, you transform it rather than draw from the planar deck.

— Whenever you roll

, create a 3/1 red Elemental Shaman creature token.
All creatures have wither.
Creatures with counters on them can't attack or block.

— Whenever you roll

, create a 1/3 black Elemental Rogue creature token.
This spell costs

less if a player planeswalked this turn.
Search your library for up to two basic land cards, put them onto the battlefield tapped, then shuffle your library.
See other cardsets