Shifting Plane
161 cards in Multiverse
54 commons, 50 uncommons, 38 rares, 19 mythics
24 white, 24 blue, 25 black, 24 red, 15 green,
15 multicolour, 1 hybrid, 12 artifact, 21 land
182 comments total
Set on the dueling plane of numerous planeswalkers, the Shifting Arena makes for some fun drafting.
Cardset comments (3) | Add a comment on this cardset
Recently active cards: (all recent activity)
Lifelink, vigilance, first strike
When Cleric of Ruin enters the battlefield, choose one-
-Each player chooses one creature from among creatures they control, then sacrifices the rest.
-Put 4 +1/+1 counters on Cleric of Ruin.
Some of the Order's priests practice a discipline at ends with their professed love of peace.
First Strike
Whenever you choose an option for a spell or ability, you may draw two cards. If you do, discard two cards.
M
Legendary Creature – Human Mystic
Whenever one or more cards enter exile, create a 1/1 white Soldier creature token with Vigilance.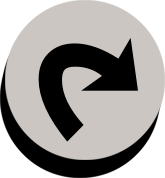 : Exile the top card of your library. You may cast that card this turn.
"I'll save this for later."
Whenever you cast an instant or sorcery spell, choose one:
-Deal 1 damage to any target
-Choose a card in any player's graveyard. That player shuffles that card into their library.
Destroy target creature with power 2 or less. You gain life equal to it's toughness.
"And then all the blood left his body, just like that!"
See other cardsets