"Zion"
120 cards in Multiverse
54 commons, 46 uncommons, 19 rares, 1 mythic
1 colourless, 16 white, 15 blue, 23 black, 9 red,
9 green, 16 multicolour, 26 hybrid, 4 artifact, 1 land
98 comments total
First part of the "What is magic?" block.
Cardset comments (1) | Add a comment on this cardset
The set creator would like to draw your attention to these comments:
Recently active cards: (all recent activity)
Draw a card if you have no cards in hand.
At the beginning of your upkeep, if you have no cards in hand, you may return Ex Nihilo from your graveyard to your hand.
Within heart of the Ideal, the final receptacle for souls and the source of all impressions, is the existential self at its last gasp.
As an additional cost to cast Ravenous Lastborn, sacrifice a creature.
You may cast Ravenous Lastborn from your graveyard.
"Your mortal coils are mere shells for me to occupy."
C
Creature – Aetherborn Mystic
Flash (You may cast this spell any time you could cast an instant.)
When Aether Voyager enters the battlefield, choose one —
• Put a +1/+1 counter on target creature.
• Put a loyalty counter on target planeswalker.
Illus. A. Andrew Gonzalez
Prowess, prowess
Other creatures you control with prowess have prowess. (Each instance of prowess triggers separately.)
"It's the process of prowess that powers profuse progress in rowers!" pressed Prioress Perweiss.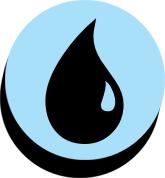 , Exile a creature card from your graveyard: Draw a card, then discard a card.
Illus. Miguel Ángel Sánchez García
See other cardsets