Noir Set
15 cards in Multiverse
6 commons, 4 uncommons, 5 rares
3 white, 6 blue, 2 black, 2 red, 2 green
2 comments total
A top-down set based on Noir tropes.
Recently active cards: (all recent activity)
Impact — Whenever Lightsteel Striker deals combat damage to a player, nonland permanents that player controls enter the battlefield tapped next turn.
Whenever a card is put from a player's library into their graveyard, put a quest counter on Case of the Book Burning.
Whenever Case of the Book Burning has five or more quest counters on it, sacrifice it. If you do, draw three cards.
Crackdown — When Lightsteel Enforcer enters the battlefield, if an opponent attacked with a creature during their last turn, you may destroy target tapped creature.
Menace
When Conspicuous Brute enters the battlefield, target opponent investigates.
(That player creates a colorless Artifact token with "

,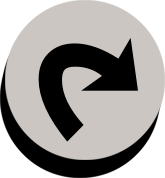 , sacrifice this artifact: Draw a card.)
R
Creature – Vedalken Rogue
Conceal (This enters the battlefield with a conceal counter on it. It has hexproof as long as it has a conceal counter on it. Whenever it attacks or blocks, remove all conceal counters from it.)
Whenever you cast a noncreature spell, put a +1/+1 counter on Power Siphoner.
See other cardsets