Roshar
328 cards in Multiverse
1 with no rarity, 122 commons, 118 uncommons,
64 rares, 16 mythics, 7 tokens
3 token white, 1 token black, 2 token artifact, 1 token blue, 1 token green, 2 colourless, 54 white,
45 blue, 49 black, 44 red, 50 green, 35 multicolour, 15 artifact, 26 land
170 comments total
Draft set based on The Stormlight Archive
This is an expansion based on the world of Roshar and the storyline of Brandon Sanderson's The Stormlight Archive. This is a very richly-designed world with a lot of interesting characters and qualities. As such, I think it is a great candidate to make an MTG expansion out of. I know there is another group on this site that has already made one, but really, I'm just doing this for my own enjoyment, so...
Note that this set is being designed specifically for me to proxy and draft as a cube. Each card is meant to be playable in draft and designed for that purpose. As such, complexity will be high, cards may be pushed, and this will be a set for highly-invested players.
Also, color identity is really difficult to figure out for a lot of the characters, and for the set as a whole, so bear with me. On top of that, there are still 7 more books to come out, but I'm not waiting to make this until it's all done. So things may change drastically as books are released.
Cardset comments (5) | Add a comment on this cardset
The set creator would like to draw your attention to these comments:
Recently active cards: (all recent activity)
R
Legendary Creature – Wizard
Vigilance
When Gandalf the Grey blocks a creature, you may pay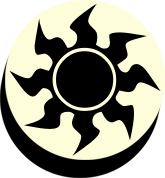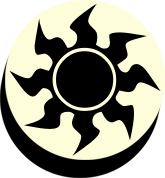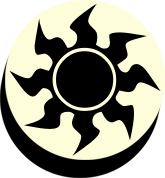 . If you do, destroy that creature and transform Gandalf the Grey.
R

Legendary Creature – Wizard
Vigilance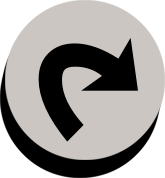 : Tap target creature.
U
Legendary Creature – Human
Discard a creature card: Echo gains all abilities of that creature card until end of turn.
Echo

(At the beginning of your upkeep, if this came under your control since the beginning of your last upkeep, sacrifice it unless you pay its echo cost.)
Echo.

Dollhouse
Target creature gets +3/+0 and gains trample until end of turn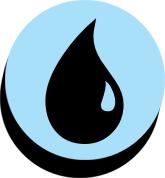 , Exile Strength Before Weakness from your graveyard: Target creature gets -3/-0 until end of turn.
Enchant creature

Enchanted creature can't attack, block, or be sacrificed.
Target creature gains hexproof until end of turn.
Parshcycling

(

, Discard this card: Search your library for a Parsh card, reveal it, and put it into your hand. Then shuffle your library.)
See other cardsets