Challenge Tower
Challenge Tower by ttt3142
62 cards in Multiverse
62 with no rarity
1 blue, 2 black, 24 red,
33 green, 1 artifact, 1 land
27 comments total
Supposed to be something like Mt. Battle, but for MTG. Obviously I'll never finish.
­Level 1 - Garden
­Level 2 - Casino
­Level 3 - Cellar
­Level 4 - Aquarium

Recently active cards: (all recent activity)
Volcanic Vents deals 5 damage to target opponent.
Cycling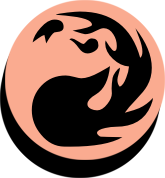 When you cycle Volcanic Vents, you may have target creature get +1/+0 and gain first strike until end of turn.
Target opponent chooses three -
• Rage Echoes Mk. II deals 2 damage to them.
• Rage Echoes Mk. II deals 3 damage to them.
• Rage Echoes Mk. II deals 3 damage to them.
• Creatures you control get +2/+0 and gain trample until end of turn.
• Creatures without flying can't block this turn.
• Return Rage Echoes Mk. II to its owner's hand.
Haste, trample
When Stygian Mutt Mk. III enters the battlefield, it deals 2 damage to each opponent.
"I didn't come here to fight fair and lose." -Finch
Creature – Viashino Shaman
When Nullspeaker Shaman enters the battlefield, name a nonland card.
Whenever an player casts a spell with the same name, Nullspeaker Shaman deals 7 damage to him or her.
There is always a price for playing into your opponent's hands.
Counter target spell unless that spell's controller has Backblast deal damage to them equal to twice that spell's converted mana cost.
"Don't make a play you aren't willing to commit to." – Finch
See other cardsets