Foundations
Foundations by Sorrow
269 cards in Multiverse
118 commons, 86 uncommons, 48 rares, 17 mythics
38 white, 34 blue, 35 black, 40 red, 38 green,
41 multicolour, 12 hybrid, 14 artifact, 17 land
210 comments total
On the plane of Jyhelm each color has taken up the embrace of its enemy colors.
Right now all of my cardsets are open, but please don't do anything unless you are JeanErique.
After reviewing my hybrids I realized that this set still requires a bit more tweaking. Once I have the mono-colored cards equal in number it will officially be done, and hopefully play-tested shortly after.
4/07/11 Finished!
Cardset comments (1) | Add a comment on this cardset
Recently active cards: (all recent activity)
First Strike, Wither
"Even the sickly must put forth their effort for this dream, lest they bear the weight of treachery in addition to their ailments." -Trachol Bausahn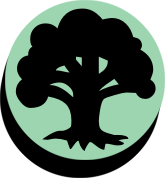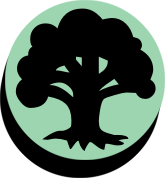 : Regenerate Wilting Blossoms and put a 1/1 green saproling token into play.
Deal 4 damage to target creature your opponent controls, and 1 damage to each creature on the battlefield with less toughness than target creature.
Target player discards a card from his or her hand and then reveals the top card of his or her deck. If that card shares a card type with the discarded card, then put that card into its owner's graveyard, and then repeat this process.
See other cardsets