Acilper's Jellyfish set
Acilper's Jellyfish set by Acilper
9 cards in Multiverse
8 with no rarity, 1 mythic
2 white, 2 blue, 2 black, 2 multicolour, 1 artifact
6 comments total
Potentially a Jellyfish vs X deck, but currently just Jellyfish tribal cards.
Recently active cards: (all recent activity)
Creature – Jellyfish Mutant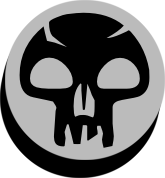 : Regenerate Fouled Experiment.
A legendarily poor experiment during Archibod's younger days that, for some reason, won't die...
Banding
A leader chosen purely by the position it sits in the current.
Artifact Creature – Jellyfish
Islandwalk
Clockwork Jellyfish enters the battlefield with two +1/+1 counters on it.
Whenever Clockwork Jellyfish attacks or blocks, remove a +1/+1 counter from it at end of combat.
+1
Put a +1/+1 counter on target Jellyfish creature you control.
-2
Search your library for a Jellyfish card and put it in your hand. Shuffle your library.
-5
Put three 3/3 colorless Jellyfish artifact creature token into play.
See other cardsets