Phyrexian Descent 1
Phyrexian Descent 1 by Vonmarcus
24 cards in Multiverse
1 with no rarity, 11 commons, 5 uncommons,
6 rares, 1 mythic
1 colourless, 1 black, 2 green, 10 artifact, 10 land
12 comments total
The Phyrexians rule over everything in Mirridon now..... except themselves. With no clear leader to unite them the leaders of each faction now fight each other.
Cardset comments (6) | Add a comment on this cardset
Recently active cards: (all recent activity)
Cloudpost enters the battlefield tapped.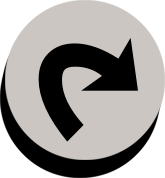 : Add

to your mana pool for each Locus on the battlefield.
Current mechanics:
Phyrexian mana, Imprint, Infect
Looking for one more mechanic.
See other cardsets