Gateless Uprising
Gateless Uprising by wlframe
6 cards in Multiverse
6 mythics
1 white, 2 blue, 1 black, 1 red, 1 green
4 comments total
Second Set of Ravnica 3.0 - exclusively mono cards
Recently active cards: (all recent activity)
+1
Detain up to one target creature.
-1
Until your next upkeep, you may cast a monocolored blue spell from your hand as though it had flash.
-6
Search your library for a monocolored blue card. Put that card into your hand, then shuffle your library
M
Legendary Creature – Sphinx
Flying

: Counter target multicolor spell with a converted mana cost equal to X.
M
Legendary Creature – Dragon
Haste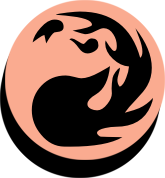 : [Name], Rage of the Gateless deals 1 damage to target multicolored creature.
"Niv-Mizzet will regret the day he cloned him when he finds the Gateless at his door with his fire on their torches." – Elspeth Tirel
M
Legendary Creature – Hydra
Reach
[Name], Voice of the Gateless's Power and toughness are equal to the number of multicolored creatures your opponents control plus the number of monocolored creatures you control.
M
Legendary Creature – Angel
Flying, Lifelink, protection from Multicolored.
[Name], Sheild of the Gateless can block up to 3 creatures.
See other cardsets