Salvation: Rebellion
Salvation: Rebellion by hahnsolo49
13 cards in Multiverse
4 with no rarity, 2 uncommons, 1 rare, 6 mythics
12 multicolour, 1 artifact
9 comments total
The humble creatures of this plain fight to survive from this post-apocalyptic place fighting powerful machines and making of thier Avator gods.
Setting: This plane doesnt have a name known to many but what accords and happens on this poor excuse as a livelihood od life any planeswalker can learn if they know where to look. The races of the plane lived in peace together adanceing their tech to the point they can bring back the day without the use of dark or unholy magic. Until the day the machine Avatars were born. It has been over 10,000 years and ever since the plane has seen every diaster and war in every way possible and then some. Only ones that remains are the scattered races with thier many splited fractions and the machines created and runned by the Avatars at this point. The Avatars at first were AI made to help run equiptement and other machines easier but... well we know how that went. Please this is hopefully being broadcasted all across the whole universe please we need help we are at "Where the sun and moon meet noon and where the Day and Night become one" This is Connor signing off.
(The broadcast was on repeat but unknown to connor his cry for help across all planes and now hes going to truly be a commander truly known to all)
The set creator would like to draw your attention to these comments:
Recently active cards: (all recent activity)
Legendary Creature – Hunan Scout Warrior
Haste, First Strike
At the beginning of your upkeep investigate.
Whenever a player investigates that player creates that many clues plus one.
Whenever Liner Tracker destroys a creature investigate.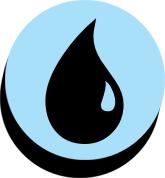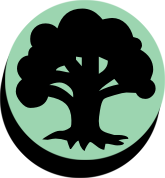 : Sacrifice any number of clues then create that many treasure tokens plus one.
All spells cost 2 less to cast.

All spells have Escape with the escape cost being the converted mana cost plus exile 7 cards.

Whenever a player casts a card from their graveyard that create a illusion creature token with base power and toughness 1/1 and with flying and Skulk.
Even the worse of resources are needed every once in a while
Legendary Creature – Human Soldier
Deathtouch Lifelink Flying

Whenever a player casts an artifact spell create an artifact equipment token with "Equipped creature has +X/+X where X is the number of artifacts on the field. Equip 3"

Whenever an artifact is destroyed you may pay 2 and if you do create a treasure token with "Tap, sacrifice this artifact: Add one mana of any color to your mana pool"
"May the world be forever protected in my armor"
Search your library and your graveyard and put on the battlefield all creatures, auras, vehicles, and equipment and equip the auras and equipment onto whichever creature or creatures that you control. All creatures you control gain double strike and haste until the end of turn. At the beginning of your end step, you lose the game.
Defender Reach
When this card enters the battle field a draw then if that card was an artifact this card gets +0/+5 until enter of turn.
See other cardsets