[ALA] Alara Assorted
21 cards in Multiverse
5 commons, 5 uncommons, 11 rares
1 white, 1 blue, 1 black, 1 green, 17 multicolour
43 comments total
Currently assorted collection of Alara-themed cards that might grow to a set/sube/supplemental
Recently active cards: (all recent activity)
R
Legendary Creature – Viashino Warrior
Trample
Whenever Togk Manytooth deals combat damage to a player for the first time in a turn, untap all creatures you control and after this phase, there is an additional combat phase.
Exalted
(Whenever a creature you control attacks alone, that creature gets +1/+1 until end of turn.)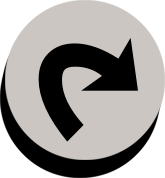 : You may tap or untap target creature.
First strike (This creature deals combat damage before creatures without first strike.)
Vigilance (Attacking doesn't cause this creature to tap.)
See other cardsets