Chalkdump Online
48 cards in Multiverse
14 commons, 22 uncommons, 6 rares, 6 mythics
1 colourless, 3 white, 6 blue, 4 black, 4 red,
4 green, 5 multicolour, 1 hybrid, 2 artifact, 18 land
92 comments total
Everyone else has a design dump, why not me?
Recently active cards: (all recent activity)
M
Legendary Enchantment – Aura
Enchant player
Whenever a card would be drawn from the enchanted player's library, they first cut the library and then draw. (Yo, what's a cut?)
M
Legendary Land Creature – Swamp God
(Vechtus, Sire of Bogs isn't a spell, it's affected by summoning sickness, and it has "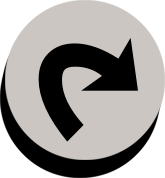 : Add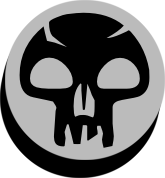 to your mana pool.")
Vechtus enters the battlefield tapped.
As long as you control seven or fewer Swamps, Vechtus isn't a creature.
At the beginning of your upkeep, if Vechtus is a creature, you may destroy target tapped creature.
Backlash (If this creature would assign enough damage to its blockers to destroy them, it assigns the rest of its damage to its controller.)
Create three tapped red enchantment tokens named Bolt. They have shroud, indestructible, and "T, sacrifice this enchantment: Bolt deals 2 damage to target creature."
See other cardsets