Expanse
19 cards in Multiverse
10 commons, 3 uncommons, 6 rares
3 colourless, 1 white, 1 red, 1 green, 13 land
4 comments total
Lots of deserts, {c}, transform, and mutants
Recently active cards: (all recent activity)
Decay
(If you control a permanent with Decay at the beginning of your upkeep, sacrifice a permanent.)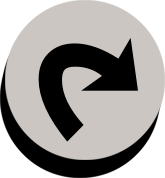 : Add one mana of any colour.
When Warrenfinder enters the battlefield, reveal the top card of your library. If it's a land card, put it onto the battlefield. Otherwise, put it into your hand.
Other Kobold creatures you control get +2/+1.
Tap an untapped Kobold creature you control: Add

to your mana pool.

: Transform Expanse Wanderer until end of turn.


: Transform Expanse Wanderer.
The strange energies of the expanse can cause unexpected shifts in physiology. Sometimes permanently.
See other cardsets