Tuvia
178 cards in Multiverse
7 with no rarity, 115 commons, 33 uncommons,
13 rares, 10 mythics
1 token colourless, 2 token artifact, 25 white, 30 blue, 35 black,
29 red, 25 green, 15 multicolour, 11 artifact, 5 land
42 comments total
A plane encompassed within itself
Cardset comments (1) | Add a comment on this cardset
The set creator would like to draw your attention to these comments:
Recently active cards: (all recent activity)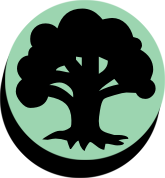 , Sacrifice a Fungus: Destroy target artifact, and gain three life.
Draw three cards and discard a two cards unless you discard a card that shares a subtype with a creature you control.
When Goblin Larcenist enters the battlefield gain control of target creature with power or toughness one until end of turn. Untap that creature. It gains haste until end of turn.
Enchanted creature cannot attack, block, or activate any abilities.
See other cardsets