Harry Potter and the Gathering of Magic
Harry Potter and the Gathering of Magic by wlframe
24 cards in Multiverse
8 commons, 5 uncommons, 6 rares, 5 mythics
3 white, 3 blue, 4 black,
2 red, 3 green, 9 artifact
17 comments total
Recently active cards: (all recent activity)
Choose one:
- Remove target creature from combat, tap it.
- Counter target activated ability of a creature.
Enchant player
At the beginning of enchanted player's upkeep, you may pay any amount of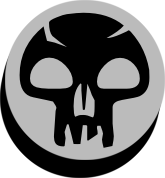 . If you do, you control enchanted player during his or her next pre-combat main phase unless enchanted player pays

where X is the amount of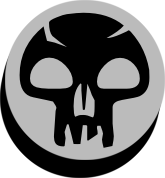 you paid this way.
Enchant player
At the beginning of each upkeep, enchanted player loses 1 life.
Enchanted player can't gain life.
See other cardsets