Consuls of Kaladesh
Consuls of Kaladesh by Lavaridge
249 cards in Multiverse
101 commons, 80 uncommons, 53 rares, 15 mythics
23 white, 22 blue, 22 black, 22 red,
23 green, 24 multicolour, 97 artifact, 16 land
25 comments total
Set one of two of Kaladesh block.
Recently active cards: (all recent activity)
Enhanced artifact has " At the beginning of your upkeep, you lose 2 life."
Enhance

(

, Attach this to target nonenhancement artifact you control. Activate this ability only any time you could cast a sorcery.)
U
Creature – Human Artificer
When Closed Corridor Monitor enters the battlefield, put a 1/1 colourless Thopter artifact creature token with flying onto the battlefield.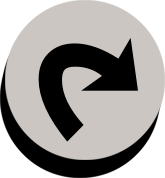 : Add

to your mana pool. If you control a Refinery land and that mana is spent to cast an artifact spell, that spell cannot be countered.
Equipped creature gets +3/+0 and doesn't untap during its controller's untap step.
Equip

Galvanize
– Tap 2 untapped artifacts you control: Add


to your mana pool. Activate this ability only once each turn.
See other cardsets