Lufia II: Rise of the Planeswalkers
Lufia II: Rise of the Planeswalkers by keflexxx
9 cards in Multiverse
4 commons, 3 uncommons, 1 rare, 1 mythic
2 white, 1 blue, 1 red, 1 green,
1 multicolour, 2 artifact, 1 land
12 comments total
Cardset comments (1) | Add a comment on this cardset
The set creator would like to draw your attention to these comments:
Recently active cards: (all recent activity)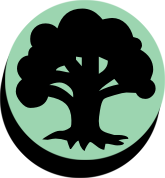 : Spitting Salamander gains deathtouch until end of turn.
Bloodletting
– Whenever equipped creature is dealt combat damage, put a charge counter on Gades Blade. Whenever Gades Blade is unequipped, remove all charge counters from Gades Blade.
Equipped creature gets +2/+2.
Remove 4 charge counters from Gades Blade: Untap equipped creature. It gains +X/+X & double strike until end of turn, where X is that creatures base power. After this phase, there is an additional combat phase.
Equip

Whenever Cowardly Kobold blocks or becomes blocked, you may remove it from combat. If you do, tap it and it doesn't untap during your next untap step.
First strike
If a source would deal damage to Silver-Cloaked Steed, it deals 1 less damage.
See other cardsets