Multiverse Design Challenge
Multiverse Design Challenge by Camruth
3313 cards in Multiverse
1030 with no rarity, 404 commons, 718 uncommons,
856 rares, 282 mythics, 5 basics, 18 tokens
139 colourless, 1 artifact multicolour, 1 token hybrid whitegreen, 1 token hybrid blueblack, 4 token artifact, 4 token blue, 1 token hybrid whiteblack, 5 token black, 1 token multicolour, 2 token green, 4 token red, 2 token white, 3 token colourless, 1 token land,
1 token hybrid greenblue, 391 white, 433 blue, 312 black, 465 red, 349 green, 565 multicolour, 141 hybrid, 38 split, 239 artifact, 182 land, 17 scheme, 11 plane
10851 comments total
New design challenges will be posted every week or so. Come and stretch your design muscles!
Recent challenges:
Randomly choose a colour, converted mana cost, rarity, type, and archetype and design a card that fits.
Wizards said the cycle of Inscriptions is incomplete because they couldn't find a good design for the red or white ones. Let's prove them wrong.
Create a card that could be promoted as Christmas-themed, but could also be printed in a normal black-border set.
Cardset comments (13) | Add a comment on this cardset
The set creator would like to draw your attention to these comments:
Recently active cards: (all recent activity)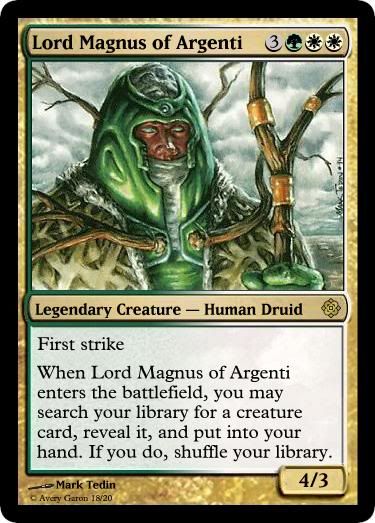 R
Legendary Artifact Creature – Myr
Myr Overlord's power and toughness are each equal to the number of Myr you control.
Tap five untapped Myr you control: Search your library for a Myr creature card, reveal it, and put it into your hand. Then shuffle.
Resonate — When you cast Accelerated Growth, copy it for each card named Accelerated Growth or Nature's Strength in all graveyards.
Search your library for a basic land card and put that card onto the battlefield tapped. Then shuffle.
"It is the cycle of life. Yavimaya has simply accelerated it." – Multani
If a player would draw a card, instead that player searches their library for a card, then their opponent names a card. That player reveals that card. If that card is the named card, exile it and its owner loses life equal to its mana value. Otherwise, put it into its owner's hand. Then that player shuffles.
Flying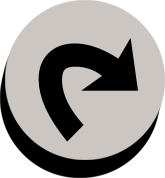 : Add one mana of any color. Activate only if a land hasn't entered the battlefield this turn.
Is it a true bird? Or just a feathered lizard? The world may never know.
See other cardsets