Diaspora
165 cards in Multiverse
60 commons, 60 uncommons, 35 rares, 10 mythics
28 white, 28 blue, 28 black, 27 red,
28 green, 6 multicolour, 13 artifact, 7 land
128 comments total
Quinnesheen pt. II
Cardset comments (5) | Add a comment on this cardset
Recently active cards: (all recent activity)
R
Legendary Creature – Vedalken Wizard
Flash
When Ziyin, Steam Anticipator enters the battlefield instants you cast cost

less until end of turn.
Whenever you cast an instant you may pay

. If you do, return Ziyin to your hand.
"As a time mage, I can extend my own."
Deal 1 damage to all creatures. Whenever a creature dealt damage this way dies this turn, add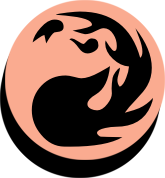 .
Perhaps none felt more despair than the Doomspeakers once the Usher removed the voice and cast aside the twin.
M
Legendary Creature – Elf Shaman
When Kerduuth, Portal Wayfinder enters the battlefield return all portals from each player's graveyard to the battlefield under your control tapped.
Portals have been and always been a part of our lives.
Shuffle X target non-creature cards from your graveyard into your library, then draw that many cards.
"Look Ziyin, I'll just change the past so it didn't happen until the future. It's simple."- Aung
See other cardsets