Izzy
20 cards in Multiverse
7 commons, 8 uncommons, 4 rares, 1 mythic
20 blue
2 comments total
Contraptions !!
Recently active cards: (all recent activity)
Looting 2 (if this creature would deal combat damage to an opponent, you may gain control of target artifact that player controls with converted mana cost 2 or less instead.)
As an additional cost to cast View Recordings, remove two charge counters from a an artifact you control.
Draw two cards.
C
Creature – Merfolk Rigger

,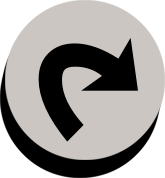 : Assemble a Contraption.
(To assemble a Contraption, search your library for a Contraption artifact card with a converted mana cost equal to or less than this card's and put it onto the battlefield. Then, shuffle your library.)
Spazzari Vagrant is unblockable as long as defending player controls an artifact.
See other cardsets