Evolution on Pethyron
Evolution on Pethyron by Froggychum
73 cards in Multiverse
28 commons, 25 uncommons, 16 rares, 4 mythics
12 white, 9 blue, 13 black, 16 red,
12 green, 3 multicolour, 7 artifact, 1 land
6 comments total
After a planeswalker vacation, Pethyron's evolutionary process has been jumpstarted!
Cardset comments (1) | Add a comment on this cardset
Recently active cards: (all recent activity)
Target player mills four cards. For each Fossil milled this way, draw a card.
Exile Hide Findings.
Mill two cards. If an artifact card is milled this way, you may put it into your hand.
M
Legendary Creature – Human Cleric Barbarian
White creatures you control have Lifelink. Red creatures you control have Double Strike.
Whenever a white or red creature enters the battlefield under your control, Rica & Rico Ayana deals 3 damage to up to one target.
Other Fossils you control cost

less to cast and their abilities cost

less to activate, where X is the number of Fossils you control.
Creatures you control gain "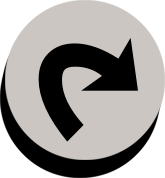 , Tap an untapped Fossil you control: Put a +1/+1 counter on this creature"
See other cardsets