Eggs
22 cards in Multiverse
3 commons, 7 uncommons,
4 rares, 2 mythics, 6 tokens
1 token colourless, 2 token artifact, 1 colourless, 1 token red, 1 token white, 1 token green, 2 white,
1 blue, 2 black, 1 red, 1 green, 1 multicolour, 7 artifact
41 comments total
I AM HOWTOBASIC
Cardset comments (1) | Add a comment on this cardset
Recently active cards: (all recent activity)
Hatch target Egg you control.
Earlybird gets the worm, except for when the earlybird is a dragon.
Egg Queen's power and toughness are each equal to the number of eggs you control.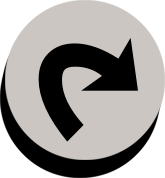 : Put an Egg card from your hand onto the battlefield.
The Queen of Eggkind is an Egg herself. An Egg that makes Eggs.
As an additional cost to cast Egg Attack, sacrifice an egg.
Destroy target creature.
Nobody ever expects the eggs...
See other cardsets