Amonkhet 2
9 cards in Multiverse
6 uncommons, 2 rares, 1 mythic
1 white, 1 blue, 2 black, 2 red,
1 green, 1 multicolour, 1 artifact
1 comments total
Third desert set -- third time's the charm?
Recently active cards: (all recent activity)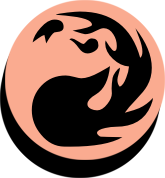 Aftermath (Cast this spell only from your graveyard. Then exile it.)
Spectre's Wrath deals 3 damage to target player.
Creature spells you cast cost

less to cast.
Whenever you cast a creature spell, you gain 1 life, target creature gets +1/+1 until end of turn, Monument to the Five deals 1 damage to target creature or player, you draw a card, then discard a card, and target creature gets -/-1 until end of turn.
U
Creature – Minotaur Rogue

, exile a creature card from your graveyard: Lazotep Scavenger gets +1/+1 and gains indestructible until end of turn.
After the Hour of Devastation, lazotep became a forbidden material — but there are always those enticed by what society denies them.
R
Legendary Creature – Zombie
Deathtouch, lifelink
Whenever The Wrapped Pharoh or another Zombie enters the battlefield under your control, put a -1/-1 counter on up to one target creature, then target Zombie you control gets +1/+1 until end of turn.
Indestructible, haste
Other creatures you control have haste.
At the beginning of your upkeep, exile the top card of your library. Until end of turn, you may play that card.
See other cardsets