The Way of Kings
The Way of Kings by Samuel
11 cards in Multiverse
11 commons
11 white
3 comments total
A second try at creating a cardset based on Brandon Sanderson's "The Way of Kings."
Recently active cards: (all recent activity)
When Inspiring Captain enters the battlefield, creatures you control get +1/+1 until end of turn.
"Fight, men, and win glory in the name of the Almighty!"
As long as you control another Soldier, Stonesinew Charger gets +1/+1.
Lifelink
Bestow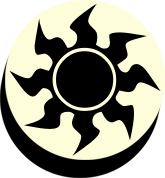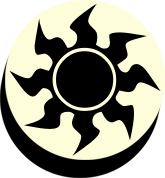 (If you cast this card for its bestow cost, it's an Aura spell with enchant creature. It becomes a creature again if it's not attached to a creature.)
Enchanted creature gets +2/+2 and has lifelink.
When Azish Constable enters the battlefield, tap target creature an opponent controls. That creature doesn't untap during its controller's next untap step.
"Without the law, there is nothing."
— Nalan, Herald of Justice.
See other cardsets