Showing 3 active cards, of 65 total
Show frames: W
Show rarities: C U R
Creatures you control get +1/+2 until end of turn.
Lingering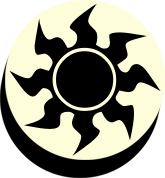 (At the beginning of your next upkeep, you may pay this card's lingering cost. If you do, copy this spell except for its lingering ability.)
First Strike
When Knight Brother of Aldair enters the battlefield from your hand, you may search your library for a knight card and put it onto the battlefield, then shuffle your library.
Show frames: W
Show rarities: C U R