Silver bordered and/or joke cards
Silver bordered and/or joke cards by Jack V
175 cards in Multiverse
28 with no rarity, 51 commons, 33 uncommons,
37 rares, 23 mythics, 2 basics, 1 token
12 colourless, 17 white, 33 blue, 17 black, 23 red, 15 green,
35 multicolour, 3 hybrid, 3 split, 11 artifact, 5 land, 1 plane
449 comments total
A collecting ground for cards which are funny rather than useful; some would fit in an un-set, some are purely humour
Cardset comments (9) | Add a comment on this cardset
The set creator would like to draw your attention to these comments:
Recently active cards: (all recent activity)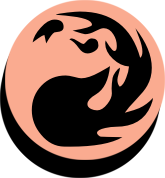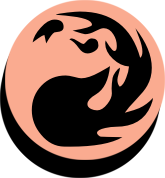 : Play musical chairs with all of your opponents
(Have a Judge play the music)
. Until the beginning of your next upkeep, if a source controlled by the winner of that game would deal damage, it deals double that damage instead. Activate this ability only once per turn and only when you could cast a sorcery.
Legendary Legendary Creature Creature – Hound Hound
Doublstrike, doublestrike

Double Dog, Dared counts as two creatures.
Creature – Elemental Avatar
When Field of Battle enters the battlefield, Field of Battle becomes the new battlefield and the old one is discarded.

If Field of Battle leaves the battlefield, a new battlefield won't exist until the next untap step.

(Permanents need a battlefield to exist.)
R
Creature – Mutant Ninja Turtle
Teenage (This creature enters the battlefield with thirteen age counters on it. At the beginning of your upkeep, put an age counter on it. Then, if it has twenty or more age counters on it, sacrifice it.)
When a player swears,put a charge counter on Swear Jar.
Remove a charge counter from Swear Jar: add one mana of any color to your mana pool.
See other cardsets