Alxzarza: Death in the Desert
Alxzarza: Death in the Desert by Sorrow
249 cards in Multiverse
101 commons, 80 uncommons, 53 rares, 15 mythics
34 white, 35 blue, 35 black, 35 red,
35 green, 36 multicolour, 23 artifact, 16 land
121 comments total
Don't you forget about dying. Don't you forget about your friend Death. Don't you forget that you will die. Wild West meets death plane
The set creator would like to draw your attention to these comments:
Recently active cards: (all recent activity)
Return an artifact from your graveyard to the battlefield unless an opponent has you create a Gold token (It's an artifact with "Sacrifice this artifact: Add one mana of any color."). Then repeat this process X times, where X is the number of creatures that died this turn.
Enchantments cant' be countered by spells or abilities.

Whenever an enchantment enters the battlefield under your control, Graverite Adherent deals damage equal to its power to up to one target creature. This ability only triggers once each turn.
At the beginning of combat, you may put a -1/-1 counter on a creature you control. If you do, it gains your choice of deathtouch, trample, or hexproof until end of turn.
C
Artifact – Monument Equipment
Equipped creature gets +0/+1 and has "Whenever this creature becomes the target of a spell or ability an opponent control's, that opponent loses 2 life."
Equip

. If a creature you control died this turn, Hair Locket's Equip cost is

instead.
Blast Staff doesn't untap unless you pay


,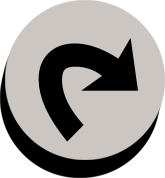 : Destroy target nonland permanent with a converted mana cost of three or less.
See other cardsets