Goblin Artisans Weekend Challenges
Goblin Artisans Weekend Challenges by Jack V
22 cards in Multiverse
18 with no rarity, 3 uncommons, 1 rare
1 white, 1 blue, 5 black, 4 red,
8 green, 1 multicolour, 2 land
43 comments total
Recently active cards: (all recent activity)
U

Creature – Kobold Warrior
Whenever a creature you control with base power 0 attacks and isn't blocked, it deals 1 damage to defending player.
Enchant creature.
At the beginning of it's controllers upkeep, they sacrifice the creature they control with least power.
Choose a creature you control, then each other player chooses a creature with equal or less converted mana cost. Destroy all non-chosen creatures.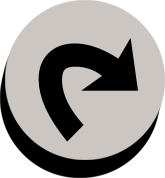 : Target knight creature gains indestructible until end of turn.
See other cardsets