Eluim
229 cards in Multiverse
101 commons, 60 uncommons, 53 rares, 15 mythics
37 white, 37 blue, 37 black, 37 red,
37 green, 1 multicolour, 41 artifact, 2 land
141 comments total
A continent at its technological peak, and the old steampunk routine.
Cardset comments (9) | Add a comment on this cardset
Recently active cards: (all recent activity)
Once prized game, the resilient boars were driven to the furthest reaches of Eluim's wilderness.
C
Creature – Human Shaman Warlock
"Break through my wall of fire, if you can."
R
Legendary Creature – Human Noble
At the beginning of your upkeep, if you control seven or more Children, draw a card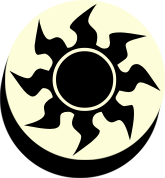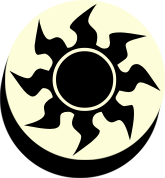 ,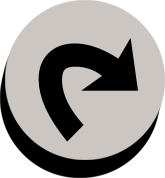 : Put a 1/1 white human child token on the battlefield for each artifact you control.
M
Legendary Creature – Vampire Child Noble
whenever an opponent loses life you may draw a card.
Whenever an opponent discards a card you may gain 2 life.
M
Legendary Creature – Goblin Boss
Whenever another goblin you control attacks, you may deal damage equal to its power to target creature unless its controller discards a card.
See other cardsets