Legacy Cube
9 cards in Multiverse
3 commons, 4 uncommons, 1 rare, 1 mythic
1 auto, 2 white, 1 blue,
2 green, 2 multicolour, 1 hybrid
12 comments total
No, not that one. Sorry to disappoint you.
Recently active cards: (all recent activity)
M
Legendary Creature – Sheep Wizard
When Ovo, the Ovinomancer enters the battlefield, remove target creature from its owner's card pool and the cube. They go to the eternity meadow and get replaced by Greater Sheep cards.
Draw two cards. You may reveal a card with an empty stickerspot from your hand and stick Browse on it. Discard a card.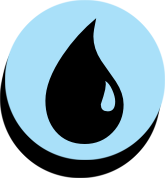 Draw two cards, then discard a card.
U
Creature – Shapeshifter Beast
Potential – As you cast Snordrak, choose a number and write it into the blank.
Trample
X is _______ at all times. (If this card has a blank, X is 0.)
C
Creature – Orc Pirate Ally
Menace (This creature can't be blocked except by two or more creatures.)
When Pirate Mate dies, if it isn't a token, exchange it with a card named Warlock Mate or a card named Druid Mate from outside the cube.

: If Greater Sheep isn't a token, remove it from its owner's card pool and the cube. Return a card from the eternity meadow to the cube in your card pool and your hand.
See other cardsets