Character Collection
Character Collection by ttt3142
8 cards in Multiverse
1 with no rarity, 2 uncommons, 2 rares, 3 mythics
1 colourless, 2 red, 2 green, 2 multicolour, 1 artifact
15 comments total
Just a collection of cards for some fictional characters from various sources, along with a few other related cards.
Some general notes about this collection of cards:
1) Some of the wordings I'm using (especially on Legendary creatures) are intentionally different. For example, I will refer to a character using the appropriate gender pronoun instead of "it". (Unless, of course, the character in question should be referred to by "it".)
2) All characters used are the intellectual property of their respective owners, as indicated by the artist credit, unless otherwise indicated.
3) If you wish to argue with me about colour pie philosophy based on the colours I assign to a character, feel free to do so. (e.g.: "Just because Mario wears red doesn't mean that's what color he should be. If you think about what he does, he's clearly a white character.")
Recently active cards: (all recent activity)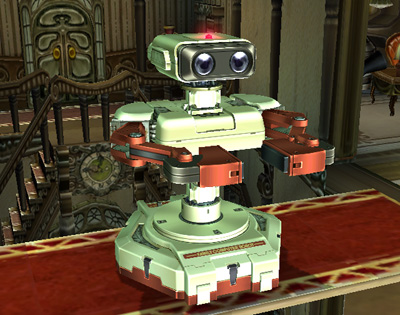 R
Artifact Creature – Construct


: R.O.B. gains flying until end of turn.


: R.O.B. deals 1 damage to target creature or player.


: Put a 1/1 colorless Top artifact creature token with haste onto the battlefield. Sacrifice it the end of the turn.
Double all damage that would be dealt to creatures you don't control this turn.
If you control a legendary creature named Vladimir, the Crimson Reaper, Hemoplague deals 1 damage to each creature you don't control.
M
Legendary Creature – Vampire Wizard
Lifelink
Vladimir, the Crimson Reaper can't block.
Pay 4 life: Vladimir gains protection from everything until end of turn.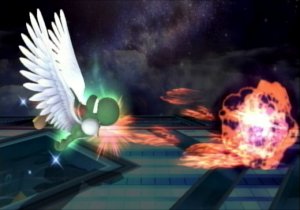 M
Creature – Dragon Dinosaur
Champion a creature
Flying, first strike

: Dragon Yoshi gets +1/+0 until end of turn.
If the championed creature was named Yoshi, Green Dinosaur, Dragon Yoshi has haste, trample and double strike.
Soulbond (You may pair this creature with another unpaired creature when either enters the battlefield. They remain paired for as long as you control both of them.)
As long as Yoshi is paired with another creature, both creatures have +2/+2, trample and haste.
See other cardsets