Tomes of Dulaz
41 cards in Multiverse
20 commons, 12 uncommons, 7 rares, 2 mythics
3 white, 3 blue, 3 black, 2 red,
2 green, 15 multicolour, 12 hybrid, 1 artifact
52 comments total
One of the largest planes in the multiverse. It is home to 10 completely new and original sentient races
Cardset comments (10) | Add a comment on this cardset
The set creator would like to draw your attention to these comments:
Recently active cards: (all recent activity)
When CARDNAME enters the battlefield, choose one;
- Trample
- Haste
- Reach
Creatures you control have the chosen ability.
Alarm
– When one or more creatures attacks you or a planeswalker you control, you may pay

. If you do, you gain 1 life.
R
Legendary Creature – Seif Artificer
Prowess
When an artifact you control becomes tapped, you get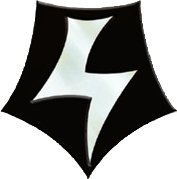 .
When Nesem and at least two other seif creatures you control deal combat damage to a player, untap all artifacts you control
See other cardsets