Edges of Mistrain
Edges of Mistrain by Deadsaint
45 cards in Multiverse
17 commons, 12 uncommons, 12 rares, 4 mythics
5 white, 4 blue, 6 black, 2 red,
3 green, 14 multicolour, 7 artifact, 4 land
6 comments total
A plane build of boundaries, where lava may run along water and life may bloom amidst death.
Recently active cards: (all recent activity)
When Edgevault Comber you may sacrifice a land, if you do search your library for a land and put it into play tapped, then shuffle your library.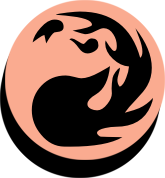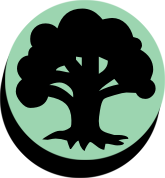 : Pine Pelt gets +1/-1 until end of turn.
His own hide becomes a weapon.
M
Legendary Planeswalker – Johan
+2
Put 2 3/3 green beast tokens into play.
-4
Exile a spell in your graveyard it gains Quiver with a cost equal to its mana cost.
-9
Destroy all lands target opponent controls, put a 3/3 green beast token into play for each land destroyed this way.
Flying, Flash
They appear from the trees and leave with your soul.
Reach

When Crawling Armsbearer attacks put a +1/+1 counter on target creature.
See other cardsets