Spires of Destana
Spires of Destana by Deadsaint
96 cards in Multiverse
44 commons, 25 uncommons, 20 rares, 7 mythics
15 white, 15 blue, 15 black, 15 red,
15 green, 18 artifact, 3 land
23 comments total
A world of darkness and light carved of runic stone.
Recently active cards: (all recent activity)
C
Artifact Creature – Construct
When Roving Collateral dies draw 3 cards and then discard 3 cards.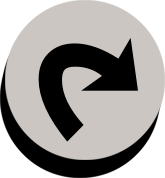 , Sacrifice Black Dust Bomb: Deal 2 damage to any target, if that target is a creature tap it.
The couriers cannot really fight the voidlings but with the bombs they can at least stun them long enough to continue on their way.
Sacrifice Autocarver: Return target enchantment from your graveyard to your hand.
If they could get the damn things to hold enough mana for more than one carving they might actually be useful.
You may choose up to 2 enchantment cards from your graveyard and put them on top of your library in any order.
It can be tough to carve the intricate runes required to bind this much power.
Permanents you control that are enchanted have hexproof.
See other cardsets