The Horn of Veldarn
The Horn of Veldarn by Deadsaint
55 cards in Multiverse
19 commons, 15 uncommons, 17 rares, 4 mythics
8 white, 7 blue, 12 black, 8 red,
6 green, 4 multicolour, 4 artifact, 6 land
35 comments total
A world of animals, where humans have lived alongside intelligent creatures for centuries. Working with them as well as fighting wars against them.
Recently active cards: (all recent activity)
Enchant Creature
Flash
Enchanted creature becomes a 0/5 black slime with no abilities. At the beginning of each upkeep the creatures owner loses 1 life.
When you cast Sky Dancing Lady creatures you control gain +1/+1 and flying until end of turn.
Song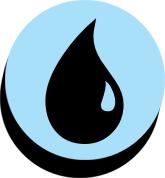 (When you cast cast an instant or sorcery you can pay the song cost if this card is in play. If you do, that spell gains the cast effect of this card.)
Her song graces all she flies past.
R
Artifact Creature – Construct Horror
Forgotten Automoton costs

less to cast for each card in your graveyard.
Forgotten Automoton gets -1/-1 for each card in your graveyard.

, Reveal Forgotten Automoton from your hand: Put the top 3 cards of your library into the graveyard.
R
Legendary Creature – Spirit Cleric
As long as Grace of Spring is in play each player skips their combat step.

: Exile Grace of Spring return it to play at the beginning of the next end step. Any player may activate this ability.
She was slain during a war of her 2 peoples, she rose to end it.
Fume Spewer enters the battlefield with 2 +1/+1 counters on it.

Remove all +1/+1 counter from Fume Spewer: Deal 2 damage to target creature.
My blood itself is toxic.
See other cardsets