Ulgrotha Undying
173 cards in Multiverse
74 commons, 50 uncommons,
37 rares, 10 mythics, 2 tokens
1 token black, 1 token hybrid blueblack, 30 white, 33 blue, 26 black,
24 red, 14 green, 24 multicolour, 18 artifact, 2 land
82 comments total
Return to Ulgrotha after centuries of Vampire rule
Cardset comments (5) | Add a comment on this cardset
The set creator would like to draw your attention to these comments:
Recently active cards: (all recent activity)
R
Legendary Creature – Human Knight
Battlebond (Whenever this creature attacks, you may bond it with another unbonded attacking creature. They remain bonded as long as you control both.)
When Baris, Angelfire Inquisitor becomes bonded with another creature, untap each of them.
As long as Baris is bonded with another creature, each of those creatures get +2/+0 and have vigilance.
R
Legendary Creature – Avatar Archer
First strike, reach, vigilance
Other creatures you control get +0/+1 and have reach.
First strike

,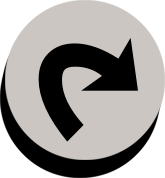 : Target attacking or blocking creature gains first strike until end of turn.
R
Legendary Creature – Human Scout
Reach
When Soraya, Serra Falconer enters the battlefield, bless another creature you control. (To bless a creature, create a white Aura enchantment with enchant creature and attach it to that creature.)
Enchanted creatures you control have "Whenever this creature deals combat damage to a player, draw a card."
I – Choose a creature or planeswalker you control. Return each other creature and each other planeswalker to its owner's hand.
II – Each player shuffles their hand into their library, then draws four cards.
III – Each player may put a creature or planeswalker card from their hand onto the battlefield.
See other cardsets